3D Fiber Laser Marking Machine
3D fiber laser marking machine,can do all 2D laser work,also allows you to be able to do relief engraving,mark on a complex curve,so you're able to mark on a sweat surface,on a sphere or even a 45-degree angle.
Machine Description
3D Fiber laser Marking Machine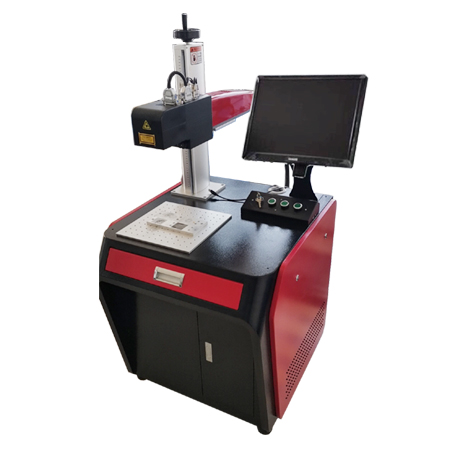 SISMAR LASER 3D Fiber Laser Marking System can laser mark and engrave over curved and irregular surfaces. This Laser Engraving and Marking machine incorporates an RAYCUS/JPT/IPG Fiber Laser. This is a low maintenance laser with a life expectancy of 50,000 to 100,000 hours of worry free operation.
SISMAR LASER fiber laser marking machine adopt imported core components, with high-speed, high precision 3D galvo, and with our 3D specified software and control system, it can engrave on any curved workpieces in a fine process, there is no off-focus problem. It can also adjust focus length any time for deep engraving, which makes process efficiency and marking quality much better than traditional 2D fiber laser marking machine. We make real 3D marking function come true, leading a new era of laser processing.
Parameter
model

SL-3D30W

SL-3D50W

SL-3D100W

Output power

30W

50W

100W

Pulse power

1MJ

1MJ

1MJ

Repetitive Rate

30K-200KHZ

50K-200KHZ

50K-200KHZ

Wavelength

1064nm

Guide laser

Red light/655nm  wavelength/output1.0mw

Marking range

140mm*140mm

Optional marking range

70mm*70mm/100mm*100mm/170mm*170mm/200mm*200mm/300mm≤400mm

Hight/Depth range

±20mm

Marking model

XYZ axis dynamic focusing

Min line width

0.03mm

Marking speed

≤10000mm/s

Operate system

WIN7/WINXP

Support font

True type,AUTOCAD,Others

1D barcode

CODE39/CODE128/TIF/CODABAR/EAN/UPC

2D barcode

QR/PDF417/DATA Matrix(ECC220)

Support format

PLT/DXF/DWG/SVG/STL/BMP/JPG/PNG/TIF

Working environment

Temperature:10℃-35℃ Humidity 5%/75%

Power consumption

Single phase 110v/220v optional/50-60HZ

Cooling way

Air cooling
Advantage
Differences between 2D and 3D laser marking machine
1). 3D means Dynamic focusing, compare with ordinary 2D laser machine, 3D laser marking machine adopts different galvo head. Ordinary 2D scanning head only have two mirrors, but 3D scanning head have three mirrors. The third mirrors can move forward and backward. This is the key technology of 3D laser marking machine.
2). 3D laser marking machine outstanding functions are deep engraving, relief engraving and curve metal marking.
3). When 2D laser need to mark curve surface, it should be added one rotary fixture. However,3D laser marking machine can mark curve metal directly. Higher speed and higher precision. Mostly, easy to operation.
4). 3D laser marking machine is coming with 3D galvanometer head and 3D software. Other parts almost the same as 2D laser marking machine.
Application
SISMAR LASER 3D fiber laser marking machine allows you to be able to do relief engraving,so you can get phenomenal amount of textures and detail by importing an STL file,the process that we use is very similar to 3d printing,and it's really unlimted on how deep you can go with 3D laser machine.
It is able to mark on a complex curve,so you're able to mark on a sweat surface,on a sphere or even a 45-degree angle,no longer do you have to be on 2d plane you've got full freedom on marking on any complex shape that you would like.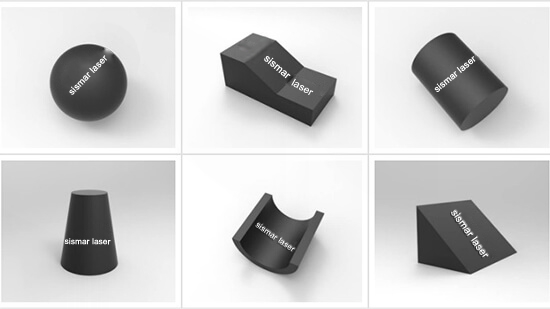 PDF